Blackberry
Publication
2021



What I've Done:
Naming
Graphic Design
Art Direction
Copywriting
Advertising
Photoshop
Book Binding
Styling (for Photoshoot)


Blackberry is a fashionable journal that highlights the experiences of Black queer men. The name "Blackberry'' was chosen in regards to the term "fruity" which is commonly used as an against effeminate men. The name works to deconstruct negative connotations set against Black men of the LGBBTQ+ community. This publication was developed to provide and garner support for queer Black men who deserve to be seen and have their stories heard.



---
Background

This issue of Blackberry focused on experiences of love from within and love from others.
---
Visual Language

I wanted this journal to feel intimate, contemporary, and refined. These voice words influenced my use of white space, composition and scale of text, and choice in photography.
---
Benefits
Highlights and encourages the beauty of male femininity within the Black Community
Teaches outside communities about the intersections of blackness and queerness
Celebrates and supports black artists
---
Spreads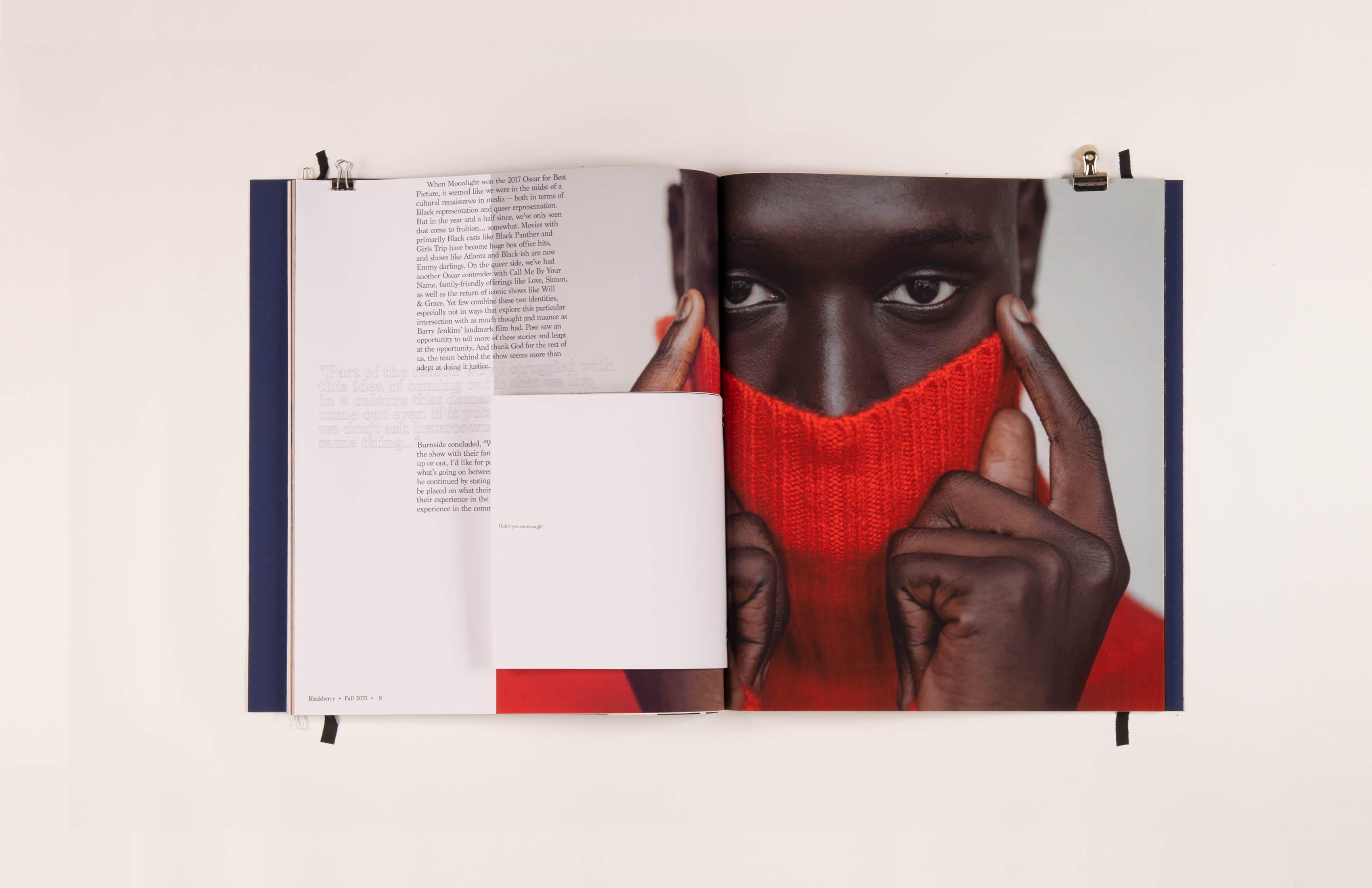 ---
Advertising
---
Credits
Photographers:
Clifford Prince King
Jamie Heath
David Urbanke
Sydney Claire

Models:
James Flemons
Isa'ah Baker
Jalen Dominique
Magor Meng
Baba Diop
Brandon Stanciell
Clarion Stanciell
Chrystian Brooks
Chrystal Brooks
Aj Calloway
Ares Taylor